Thodupuzha Orchid Garden
---
Who we are
---
orchidplants.in is a natural outgrowth of Thodupuzha Orchid Garden based in Muthalakodam,Thodupuzha. orchidplants.in grows exquisite orchid plants for every level of the flowering orchid plant market.

---
Orchid
Premium healthy orchid plants
---
Our nursery is a sophisticated grower of premium  healthy orchid plants in bloom or in the process of blooming. We are the leading growers of the Phalaenopsis, Cattleya, Oncidium and Mokara orchid plants.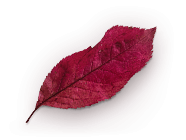 Thank you.. Flowers are intact without any bruises

Thank you Deepa.. Received your parcel. Nicely packed and received in very good condition